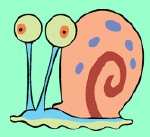 How many exciting things can I cope with? My 2nd book is listed on Amazon and I have bought shoes with small heels! Isn't life grand?
We spent Friday evening at the Children in Need race night in our village hall. It is so much fun watching films, in the old fashioned way projected onto the wall and shouting yourself hoarse - ha ha do you get it? for your nag to cross the line. At 25 pence a bet you can't go wrong.
I think all mine came last! Slow as snails.
Talking of snails another author in the village has published Snail Trail. Many moons ago we kept giant African land snails as pets. Now, when I say pet I use the term very loosely. They don't do a lot but what they do do they do well. That is they slither slimily, chomp down copious amounts of salad, grind cuttle fish and lay eggs in abundance.
After being entertained (?!) by them for years we swapped the final few for frozen mice to feed Dita, the snake.
Sarah and her family received their 1st snail from the same original genetic snail trail as us and they're still going strong.
And now they are famous - quite right too.